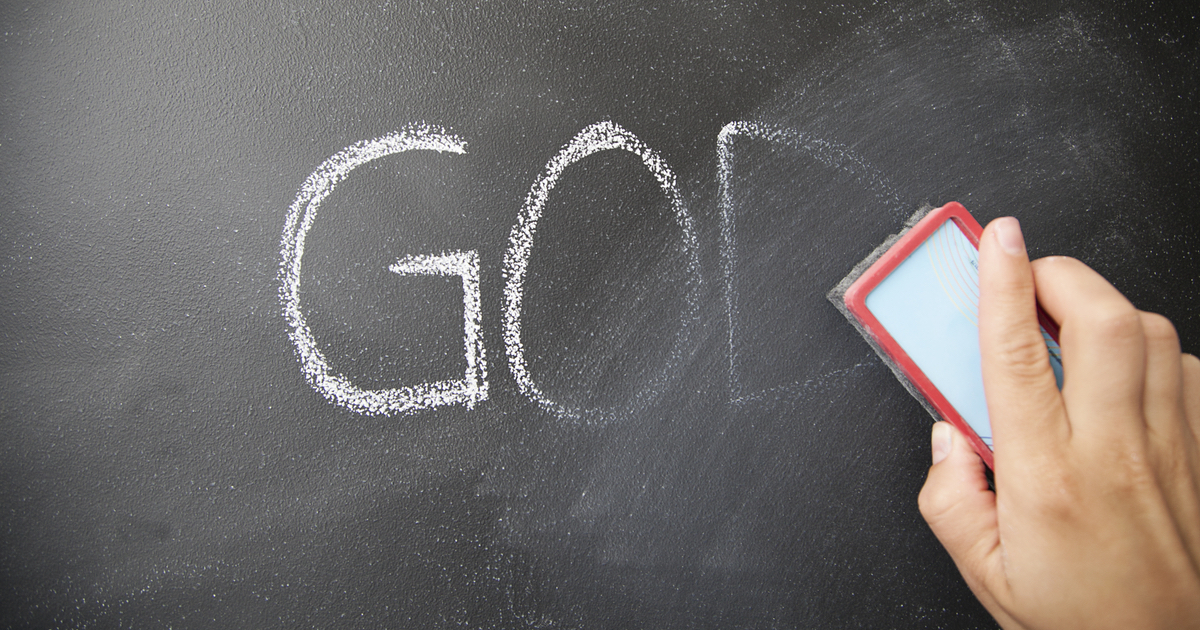 If you do not know that we are in a postChristian world, please crawl out from under your rock. Even Pauxatawney Phil crawled out a couple days ago and supposedly saw his shadow, [I, for one, do not believe he could have clawed his way through 3' of ice hard snow to see anything. Except more snow.]

 First we doubt God exists. Then we question whether Jesus is actually, or fully, God. Then we believe ALL religion is a fabricated fantasy of human. So, what are we left with? We proclaim that we, mankind, are the creator and ruller of all the universe.

 But, seriously, when we remove God, especially a God-Creator, from the equation, what else, beside aliens, is left but…— us?!?

 Very few people have any sense of a need for forgiveness, restoration, new life, or vibrant living. Some, just want to get by. Others, want to stay below the radar. But there are those who strive for success, only to find it somewhat satisfying. They are all, or some, of the finest people in the world. But they are lost within themselves, with no safety hook to give them an anchor.

 How much they need genuine, loving, transparent Christians in their lives is incomprehensible. Jesus said we are the light of the world. If ever there were a time when we who follow our Lord need to come alongside of successful/silent people in this world, it is Now.

 Do we merely need to express our faith in an updated flavor past the 1950s one-size-fits-all? Again, move the Groundhog aside and crawl out of your cave. It's 2022. NOT 1922, or 1970. How do people hear the Christian message today? And, do you really know what "the Gospel" actually is?!? Tell me. Tell me so a truly clueless postChristian can understand it in their context.

 Better yet, ask a genuine "normal" person what they think Christianity is all about. You will be unpleasantly surprised. FYI, most of us never bother to ask. We just start in with our speil.

Gary
Dr. Gary Davis, President
NEXT— Being alone