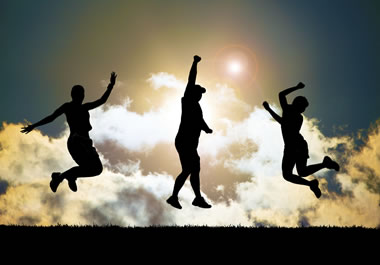 It is true that the renewing of your mind is definitely an important prerequisite for our conversion to faith to be fulfilled. We have books and schools of thought, bible colleges, Reformed seminaries, more books and seminars that all help us to renew our mind.
But there is little out there to guide us in encouraging our spirit.
Contemporary Worship Services come close; but they're not completely fulfilling in our daily lives.
We need more input to light up our spirits. Historical Christianity has always had misgivings about the role of emotion in our faith. "It cannot be trusted." It is only our belief systems that provide a solid platform for us to rely upon. And measure.
So…, when did systematic theology supplant a passionate faith? The Apostle Peter wasn't the most logical. Nor were the sons of Zebedee., nor the missionaries of the early church. There was just something different about them that attracted people to them…, & Jesus.
Could it be that they were excited over their salvation?!? Over being set free from the effects of sin on their lives? Could it be that they were filled with the Holy Spirit of God bubbling forth throughout their lives?
Solemnity has established a strong anchor within our faith. Yet there must also be a place for joy, for excitement, for overabounding faith.
When was the last time you were blown away at the work of Christ on the cross? That you were set free through His sacrifice? Forever!
Too many of us have equated decorum with worship. Why? I'm sure those first disciples were in no way excited about personal dignity. They had walked with Jesus Himself. They knew, firsthand, what the Savior of the world was truly like. He was energized about life and the LIFE He was bringing.
What's not to get excited about.
Honor God, honor people, Make a difference, WAHOO!
Gary