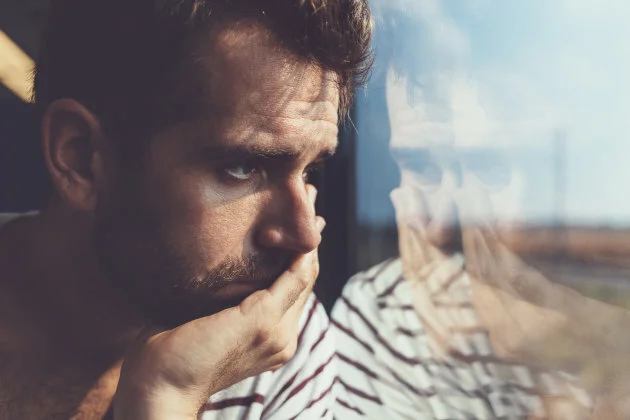 Sadly, for too many of us, depression is a way of life. Earlier in our marriage there was a time when my wife and I had lost a baby in her only pregnancy. On top of that I had just been fired from a job I loved; all within the same month. To say we were in the grips of depression would be a definitive understatement.
      To deal with such deep loss I turned to a long-time friend for counsel. After numerous talks he opened the DSM-3 (now 5) that listed the Criteria for Clinical Depression.
Depressed mood most of the day, nearly every day.
Markedly diminished interest or pleasure in all, or almost all, activities most of the day, nearly every day.
Significant weight loss when not dieting or weight gain, or decrease or increase in appetite nearly every day.
A slowing down of thought and a reduction of physical movement (observable by others, not merely subjective feelings of restlessness or being slowed down).
Fatigue or loss of energy nearly every day.
Feelings of worthlessness or excessive or inappropriate guilt nearly every day.
Diminished ability to think or concentrate, or indecisiveness, nearly every day.
Recurrent thoughts of death, recurrent suicidal ideation without a specific plan, or a suicide attempt or a specific plan for committing suicide.
[ https://www.psycom.net/depression-definition-dsm-5-diagnostic-criteria/ ]
      To be diagnosed as suffering from genuine depression an individual had to exhibit 3 of these symptoms for at least two weeks. At one point in my life I had five. To some degree I have suffered with this depression ever since.
      Over the years I have learned to cope through worship, prayer, confession, counseling, and a couple good friends. There is no replacement for any of these.
      In a quite literal sense, I've recovered my soul. I've become more of a person because I've faced myself, admitted who I truly was, and became a new me. But I could not have done it without the spirit of Christ rescuing me from myself. I believe I am becoming more of the person Christ has created me to be.
      Medication is great. Don't thumb your nose at it. Still, if you want to recover your soul as you work through your depression, no matter how severe or mild, you will need to reconnect with yourself, and your God, at a deeper level. There are no easy paths to recovery or normalcy; a therapist can help a great deal— but the burden of the resolutions will rest on you…, and God.
Honor God, honor people, make a difference,
Gary
Dr. Gary Davis, President
NEXT— final thoughts— 30.